Sogand Sajedi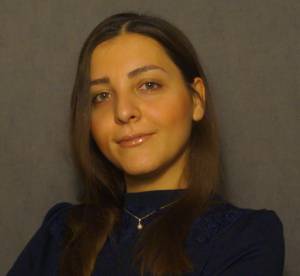 I graduated from Vienna University of Technology with a Ph.D. in engineering sciences and a master's degree in biomedical engineering. My dissertation focused on computational modeling and developing algorithms for analyzing neurons in the cochlea, retina, and brain in response to electrical stimulation. I have the required programming skills, which are essential in computational biology. As a postdoctoral associate at the Oncinfo Lab, I expand my knowledge and use my prior experience to analyze omics data.
My current projects are:
Collaborating with

Dr. Miranda E. Orr

on analyzing and identifying differentially expressed genes between control and diseased brains with different stages of Alzheimer's using R Bioconductor.

Collaborating with

Dr. Sarah C. Hopp

on a project regarding differentially expressed genes between healthy and diseased microglia cells based on the expression of CD33.

Applying machine learning methods for dimension reduction and feature selection to find biomarkers that can identify senescent cells.

Feature extraction from single-cell RNA seq data using modern deep model architecture and frameworks.
Email: sajedi@uthscsa.edu